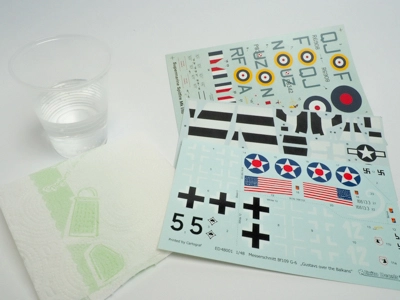 Before you is a large and detailed test of qdecal setting solutions!! We have tested eight of the most popular products on a three types of vastly different decal types!
In the first part we focus on applying and softening decals on a typical model kit surface and details so you can get an easy reference point for you own work.
Reserve some time, have a nice cup of tear or coffee at hand and 
have a nice read!